Does Chewing Gum Really Prevent Cavities?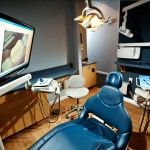 Chewing gum is a habit that people either enjoy or they do not. Occasionally, some non-gum chewers may chew a piece of gum if they fear that they have bad breath. Americans have been chewing gum for over 100 years out of habit, as a breath freshener, and as a means to break the habit of smoking. Yet, there is also an added benefit to chewing gum that many people find surprising: chewing gum can help prevent the development of cavities from occurring inside the mouth.
While it may sound like something out of a horror movie, there are millions of bacteria taking up residence inside your mouth every single day. These bacteria congregate around tiny particles that are left behind after eating and drinking, and they begin to work to break them down. As they go to work, they begin producing acids to help them work faster. Acids are notorious for eating their way through whatever is in their path – this being your tooth enamel inside your mouth. It is important to note that oral bacteria are most attracted to sugar particles that are left behind in the mouth. They will congregate in huge numbers, creating pools of acids that quickly eat through the teeth and cause holes – otherwise known as cavities. (more…)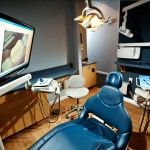 You use your toothbrush as a cleaning tool for your mouth. However, if your toothbrush is dirty – covered in grime and bacteria – it is not doing a very good job at cleaning your mouth. In fact, it is doing the exact opposite. By taking just a few simple steps, you can keep your mouth as clean and healthy as possible.
Here are some helpful steps in caring for your toothbrush:
Rinse your toothbrush after each use. A toothbrush is a tool that is designed to clean away food particles and plaque that forms on the teeth each day. Plaque is the sticky, white film that develops on your teeth throughout the day, and it is laden with millions of bacteria. Rinsing your toothbrush after each use is vital in rinsing away the gunk that your toothbrush just took out of your mouth. It is important to rinse your toothbrush under fast, running water to get your toothbrush as clean as possible for the next use.
Allow your toothbrush to air dry. Even after rinsing the toothbrush there will be a few bacteria that linger. By storing your toothbrush upright and uncovered, it will air dry quickly, killing any remaining bacteria.
Keep your toothbrush away from the toilet. Not all bathrooms have a door separating the toilet from the rest of the bathroom. If yours does not, it is incredibly important that you pay attention to where you keep your uncovered toothbrush. All toilets have over-spray when you flush, depositing urine and fecal matter into the air. If your toothbrush is close to the toilet, it will be in the line of fire – and that is not only disgusting, but can also cause illness. Make sure you keep your toothbrush as far away from the toilet as possible!
Do not share your toothbrush with anyone. As mentioned previously, your toothbrush removes bacteria from your mouth. If you share your toothbrush, you are simply putting someone else's bacteria inside your own mouth. Gross!
Replace your toothbrush every 3-6 months. There is a reason you receive a new toothbrush after every dental appointment – it is because your dentist knows how important it is to use a clean toothbrush. Bacteria and germs will build up over time, and replacing your toothbrush on a regular basis will prevent putting a dirty tool inside your mouth.
Replace your toothbrush after any illness. Germs can linger for days after an illness, so it is important to replace your toothbrush after you have had a cold, strep throat, the flu, a stomach bug, etc., so as not to re-infect yourself.
At Siena Dental, we want to help you achieve a clean, healthy, and beautiful smile. Call to schedule an appointment – we promise to have a new toothbrush waiting for you!
Posted on behalf of Dr. Dave Mahon, Siena Dental
Siena Dental
10075 S Eastern Ave, Suite 107
Henderson, NV 89052
(702) 567-0000