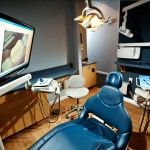 Smoking, and all types of tobacco usage, have detrimental effects on a person's health. The fact that tobacco is such an addictive drug makes it all the more devastating because of how difficult it is for most people to break the habit. While many are aware of certain serious health concerns that are directly related to tobacco, there are certain factors that are often overlooked – yet these can still pose irreversible and costly damage. (more…)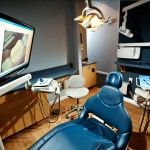 Chewing gum is a habit that people either enjoy or they do not. Occasionally, some non-gum chewers may chew a piece of gum if they fear that they have bad breath. Americans have been chewing gum for over 100 years out of habit, as a breath freshener, and as a means to break the habit of smoking. Yet, there is also an added benefit to chewing gum that many people find surprising: chewing gum can help prevent the development of cavities from occurring inside the mouth.
While it may sound like something out of a horror movie, there are millions of bacteria taking up residence inside your mouth every single day. These bacteria congregate around tiny particles that are left behind after eating and drinking, and they begin to work to break them down. As they go to work, they begin producing acids to help them work faster. Acids are notorious for eating their way through whatever is in their path – this being your tooth enamel inside your mouth. It is important to note that oral bacteria are most attracted to sugar particles that are left behind in the mouth. They will congregate in huge numbers, creating pools of acids that quickly eat through the teeth and cause holes – otherwise known as cavities. (more…)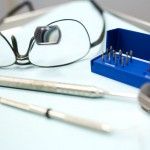 On average, people develop 32 teeth, yet only 28 fit comfortably inside the mouth. Those four "extra" teeth are colloquially referred to as the wisdom teeth. These teeth get their name due to the fact that they come in between the wise ages of 15-25. For some people, their wisdom teeth come in normally and do not cause any issues or problems. However, for most people, that is not the norm. Because most of the permanent teeth develop in the early adolescent years, they are already well established within the mouth. They have deep roots, and many have already gone through orthodontic treatment to find their best positions inside the mouth. When wisdom teeth erupt and try to push their way into the mouth, crowding can occur or the wisdom teeth can become impacted in the back of the gum line. When there is no room for the wisdom teeth, extreme pressure can cause the neighboring teeth to become misaligned and infected. (more…)
There are some dental emergencies that are more obvious than others. For example, a tooth that has been knocked out of the mouth is an obvious dental emergency that needs immediate attention. However, there are some dental emergencies that often go unaddressed simply because warning signs are ignored or people are unaware that an issue is an emergency. Cracking a tooth is not as obvious as many people would expect it to be. Knowing the signs of a cracked tooth can help you identify the issue early on so that it can be treated appropriately and in a timely manner.
(more…)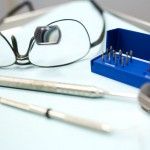 Whether you realize you have bad breath on your own or someone else brings it to your attention, bad breath can have negative effects on your social and professional life. Bad breath originates right inside the mouth, making your dentist the best person to talk to about how to deal with it. Sometimes, a simple change in your oral habits can bring about a successful outcome and more pleasant breath.
Stop all tobacco usage. The negative and damaging effects of tobacco are no secret, and it should be a priority to stop all tobacco usage period for your health's sake. Not only is tobacco dangerous, but it is well known for causing bad breath. The damage that tobacco causes to your teeth and gums exacerbates the bad odors in your mouth.
Stay hydrated. How hydrated your body stays is a huge factor in how your breath smells. The production of saliva is necessary to constantly wash plaque away from the teeth. Because plaque is laden with acid-producing bacteria, it is a stinky substance that accumulates inside the mouth. The more water you drink, the less odorous your breath will smell.
Avoid odorous foods and beverages. Coffee, wine, alcohol, garlic, onions, and cheeses are the most notable foods and beverages that cause bad breath. Not only do they have strong smells on their own, but they leave behind a residue inside the mouth that causes their odors to linger. Avoiding these foods and beverages will help to limit your bad breath that is specifically caused by diet. However, when you cannot avoid these options, it is always a good idea to take a toothbrush, toothpaste, and even mouthwash with you. Brushing and rinsing your mouth after consumption of these foods and beverages will help to limit the amount of residue that is left behind in order to combat bad breath.
Practice good oral hygiene. It is essential that you brush and floss your teeth on a daily basis. Brushing and flossing help to remove bacteria-laden plaque from your teeth in order to prevent damaging buildup. Plaque is the number one cause of cavities, tooth decay, and gum disease – all of which have a negative impact on your breath. Making good oral hygiene habits a priority in your life is an easy way of dealing with bad breath by preventing it from occurring.
Clean oral appliances. Retainers, aligners, and dentures must be cleaned each day. They are notorious for harboring plaque and foul odors, and they should always be cleaned before putting them back into your mouth.
Visit your dentist regularly. Visiting the dentist twice a year for a professional cleaning helps to ensure that plaque buildup is not causing your bad breath. If you have been unsuccessful with the above mentioned tips, something more serious could be causing your bad breath and your dentist is your best source for figuring it out. Certain medical conditions and medications could be the cause.
Posted on behalf of Dr. Dave Mahon, Siena Dental
Follow Us on Google+
Siena Dental
10075 S Eastern Ave, Suite 107
Henderson, NV 89052
(702) 567-0000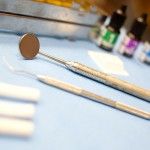 Dental plaque is a microbial biofilm that is found on the tooth surfaces. It is the sticky, white stuff that forms on the teeth, between the teeth, and both above and below the gum line. Plaque causes a great deal of damage to the teeth and gums when it is not removed on a daily basis. If you run your tongue over your teeth and feel a "fuzzy" film on them, then you know that plaque is present inside your mouth.
While plaque forms all over the mouth, it accumulates in the greatest numbers on the back teeth. The bacteria inside the mouth react when they come into contact with the foods that you eat. The bacteria inside the mouth are most attracted to the sugars and carbohydrates in foods and beverage, and they will congregate around left behind particles in large numbers. As these bacteria collect, they begin producing acids causing plaque to form on the teeth.
Dental plaque is dangerous to the mouth because it compromises the health of the teeth and the gums. The acids within dental plaque remain, though the plaque will begin to harden into tartar. If plaque is not removed regularly with flossing and brushing, the acids inside the plaque will begin to eat their way through the tooth enamel – known as a cavity. Plaque that is left on the tooth will continue to develop and grow. Once it develops at the gum tissues, gingivitis will begin; if not treated, gingivitis will turn into irreversible periodontal disease; and if plaque reaches the roots of the teeth under the gum line, the acids will break down the bone supporting the tooth.
Plaque is a dangerous substance inside the mouth. Plaque will never go away simply because of the nature of the mouth. However, it can be controlled with good oral hygiene habits. Flossing daily is the most important part of oral hygiene, yet it is often the most neglected. Floss is the only tool designed to remove plaque from the gum line and from between the teeth. Brushing helps to loosen plaque from the surfaces of the teeth, and to combat the foul odor that it causes.
At Siena Dental, we want to educate all of our patients on the benefits of good oral hygiene. Plaque must be treated as an unwanted visitor inside your mouth on a daily basis in order to control it and prevent it from destroying your oral health.
Posted on behalf of Dr. Dave Mahon, Siena Dental
Follow Us on Google+
Siena Dental
10075 S Eastern Ave, Suite 107
Henderson, NV 89052
(702) 567-0000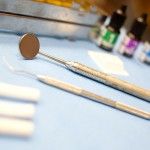 All emergency situations are stressful situations, and dental emergencies are no exception. They can be traumatic, painful, and scary for people of all ages. Knowing how to handle a dental emergency ahead of time can give you the knowledge and quick decision that is often needed in order to protect your oral health and possibly save your teeth.
One of the most traumatic dental emergencies to occur is for a permanent tooth to become injured. Your permanent teeth are meant to last for a lifetime, and if something happens to one (or more), there will be needed measures that must happen in order to restore your smile. Any damage to your permanent teeth needs to be addressed immediately. If your permanent tooth has been knocked out of the mouth or loosened from its socket, you need immediate intervention. Time is of the essence in order to save a permanent tooth because the longer the tooth's roots are cut off from their blood supply, the quicker the tooth will die.
If you have experienced a tooth that has been knocked out or knocked loose, if at all possible try to keep the tooth in its socket. This will encourage the tooth to reconnect to its roots within the socket so that it sustains its life source. If it is not possible to keep or replace the tooth in its socket, keep the tooth moist in a small amount of milk as you make your way to the dentist. By keeping the tooth moist, there will be a better chance that the roots will still be viable for reconnection once placed back in its socket. Successful reconnection of a knocked out tooth is not always possible, but if you are able to receive immediate intervention the chances are much greater.
Other types of dental emergencies include:
A cracked or broken tooth
A damaged dental bridge or crown
A lost filling
An infection or abscess around a tooth
An injured jaw
Dental bleeding
Swelling inside the mouth
Tooth pain
Tooth sensitivity
It is these types of dental emergencies that often pose more of a threat to a person's oral health simply because many people choose to ignore these issues until they become actual emergencies. It is important for you to understand that dental issues do not resolve on their own. While there are some non-urgent issues that can wait for a few days to be seen by your dentist, any of the above listed issues need to be addressed right away to avoid long-term damage to the mouth.
At Siena Dental, we are here for your dental emergency situations. Please contact our practice right away with any dental concern or emergency. We are here for you during this stressful time, and we will go the extra mile to restore your oral health.
Posted on behalf of Dr. Dave Mahon, Siena Dental
Follow Us on Google+
Siena Dental
10075 S Eastern Ave, Suite 107
Henderson, NV 89052
(702) 567-0000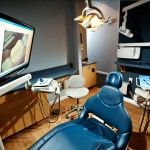 You use your toothbrush as a cleaning tool for your mouth. However, if your toothbrush is dirty – covered in grime and bacteria – it is not doing a very good job at cleaning your mouth. In fact, it is doing the exact opposite. By taking just a few simple steps, you can keep your mouth as clean and healthy as possible.
Here are some helpful steps in caring for your toothbrush:
Rinse your toothbrush after each use. A toothbrush is a tool that is designed to clean away food particles and plaque that forms on the teeth each day. Plaque is the sticky, white film that develops on your teeth throughout the day, and it is laden with millions of bacteria. Rinsing your toothbrush after each use is vital in rinsing away the gunk that your toothbrush just took out of your mouth. It is important to rinse your toothbrush under fast, running water to get your toothbrush as clean as possible for the next use.
Allow your toothbrush to air dry. Even after rinsing the toothbrush there will be a few bacteria that linger. By storing your toothbrush upright and uncovered, it will air dry quickly, killing any remaining bacteria.
Keep your toothbrush away from the toilet. Not all bathrooms have a door separating the toilet from the rest of the bathroom. If yours does not, it is incredibly important that you pay attention to where you keep your uncovered toothbrush. All toilets have over-spray when you flush, depositing urine and fecal matter into the air. If your toothbrush is close to the toilet, it will be in the line of fire – and that is not only disgusting, but can also cause illness. Make sure you keep your toothbrush as far away from the toilet as possible!
Do not share your toothbrush with anyone. As mentioned previously, your toothbrush removes bacteria from your mouth. If you share your toothbrush, you are simply putting someone else's bacteria inside your own mouth. Gross!
Replace your toothbrush every 3-6 months. There is a reason you receive a new toothbrush after every dental appointment – it is because your dentist knows how important it is to use a clean toothbrush. Bacteria and germs will build up over time, and replacing your toothbrush on a regular basis will prevent putting a dirty tool inside your mouth.
Replace your toothbrush after any illness. Germs can linger for days after an illness, so it is important to replace your toothbrush after you have had a cold, strep throat, the flu, a stomach bug, etc., so as not to re-infect yourself.
At Siena Dental, we want to help you achieve a clean, healthy, and beautiful smile. Call to schedule an appointment – we promise to have a new toothbrush waiting for you!
Posted on behalf of Dr. Dave Mahon, Siena Dental
Follow Us on Google+
The foods that you choose affect more than just your waist line. Your entire body is connected, from your teeth to your toes, and what you eat has direct causes and effects on the entire body. Many people overlook how foods and beverages affect their teeth, making poor choices that leave them with serious and unwanted consequences. Tooth decay is the single most common chronic childhood disease, yet it is entirely preventable by good dietary choices and a solid oral health care routine.
Tooth decay is caused by plaque on the teeth. Plaque is the sticky, white film that builds up on the teeth each day. It's what you feel when you rub your tongue along your teeth and feel a "fuzzy" coating along the gum line and the surfaces of your teeth. This plaque is laden with millions of acid-producing bacteria that attack the teeth.
The bacteria inside the mouth are most attracted to sugars in the foods and beverages that you consume. It is not only important to control the amount of sugars that you consume for your weight, heart health, and prevention of diabetes; it is also essential that you control the amount of sugar that you consume for your oral health. Common sources of unnecessary sugar come from soft drinks, candies, ice cream, cakes, cookies, and pastries. A diet that is high in sugar not only sets the teeth up for decay, but it also makes it more difficult for the tissues in your mouth to resist infection. This combination sets the mouth up for a lose-lose situation.
Making good dietary choices is essential for your entire body's health. Drinking plenty of water, eating whole grains, fruits and vegetables in their natural forms, consuming lean sources of protein including lean meat, dry beans, and other legumes, and choosing low-fat dairy products will help keep your mouth – and your entire body – healthy and strong.
Partnering good dietary choices with daily flossing and brushing at least twice a day will prevent oral health care problems from occurring. At Siena Dental we care about our patients, and we want to help you achieve and maintain a healthy smile for life.
Posted on behalf of Dr. Dave Mahon, Siena Dental
Follow Us on Google+
Siena Dental
10075 S Eastern Ave, Suite 107
Henderson, NV 89052
(702) 567-0000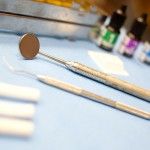 If you take a walk on the dental aisle at your local pharmacy or grocery store, the options in toothpastes, toothbrushes, dental floss, and mouthwash are almost endless. You understand that brushing is essential in keeping your teeth clean and freshening your breath, you understand that flossing is the most important thing you can do to maintain optimal oral health (and we hope you are flossing daily!), but what about mouthwash? Is mouthwash necessary for keeping your mouth healthy? The answer is both yes and no.
Yes, mouthwash is beneficial to many people. Those who are prone to cavities will find an added amount of protection when they use a "cavity fighting" mouthwash each day. Choosing a mouthwash that contains fluoride will help to protect the teeth with an added measure of defense against the formation of cavities.
Mouthwash can also help those with gingivitis. An antibacterial mouthwash can help fight against periodontal disease because it has the ingredients of alcohol and chlorhexidine which are known for killing bacteria. If the gums and/or tooth sockets are inflamed or irritated, rinsing the mouth with antibacterial mouthwash can help to kill the overgrowth of bacteria so that the gums can heal. Your dentist can recommend the best type of mouthwash to fight against gum disease.
Pregnant women can greatly benefit from using mouthwash during and after pregnancy. The huge fluctuation in hormones can cause the gum tissues to become extremely vulnerable to periodontal disease. Periodontal disease has a direct link to preterm birth, low birth weight babies, and miscarriage. Because the gums are living tissues within the mouth, even a small amount of bacteria in the gums can travel through the blood stream and causing serious concerns to pregnant women and their unborn babies.
However, the truth of the matter is that mouthwash is not necessary for those who practice daily proper oral health practices. Flossing daily, brushing your teeth at least twice a day, keeping a healthy diet, and visiting the dentist on a regular basis are enough to keep your mouth clean. Mouthwash is meant to provide an added measure of protection. If you are looking for a means to keep your mouth as clean as possible by warding off cavities and gum disease, adding mouthwash to your routine certainly won't hurt. Just remember that flossing and brushing are even more important!
Posted on behalf of Dr. Dave Mahon, Siena Dental
Follow Us on Google+
Siena Dental
10075 S Eastern Ave, Suite 107
Henderson, NV 89052
(702) 567-0000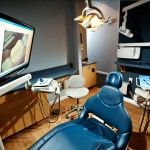 While the permanent teeth were designed to last a lifetime, there are certain circumstances that cause the teeth to need restoration. Tooth restorations are done to allow people's smiles a second chance. You use your teeth throughout the day for many purposes – they help you chew your food so that it is easily eaten and digested, they allow you to smile, and they allow you to speak and communicate clearly with others. Restorative dental treatments are done to correct issues with the teeth so that the mouth can function at full capacity and remain at its ultimate health. At Siena Dental, we are the trusted source for restorative dentistry in Henderson, NV. Dr. Dave Mahon is able to offer patients a personalized approach so that he can develop a custom treatment plan to restore their smile.
Your smile is one of your most personal features, allowing people to recognize you and making them feel welcomed (or unwelcomed) into your presence. If your smile is not up to your standards so that you do not feel comfortable showing it off to the world, or if you have missing teeth or other oral health issues, tooth restorations can bring your smile back to life and back to health. Tooth restorations are done in order to correct issues in the mouth structure so that your teeth can function properly and remain healthy. Dr. Mahon and the team at Siena Dental are proud to specialize in many areas of restorative dentistry. Our practice offers the following:
• Dental bridges
• Dental crowns
• Dental implants
• Dental onlays
• Denture repair
• Full and partial dentures
• Laser therapy
• Tooth colored fillings
• Tooth extractions
• Veneers
If you need tooth restorations to achieve a smile that you are comfortable showing to others and one that will remain healthy, contact Siena Dental today. We want to help you achieve a healthy and beautiful smile that can last for a lifetime!
Posted on behalf of Dr. Dave Mahon, Siena Dental
Follow Us on Google+
Siena Dental
10075 S Eastern Ave, Suite 107
Henderson, NV 89052
(702) 567-0000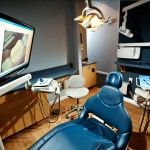 To understand that your teeth can die, you must first understand that your teeth are alive. Each tooth is made up of three different layers: the enamel, the dentin, and the pulp. The enamel is the hardest substance in the human body and is the layer that is visible when you smile. It is also the layer that protects the inner layers of the teeth. The dentin and the pulp are made up of nerve fibers and blood vessels that supply a constant blood flow to the teeth. As with all areas of the body, if the tooth loses its blood supply it will die.
Decay and trauma are the most common causes for a tooth to die. They can both affect the inner structure of a tooth that can lead it to lose a constant access to the blood supply. When a cavity forms inside a tooth, it is imperative that it receive prompt attention and treatment so that its decay will not spread throughout the mouth. Cavities, gum disease, or other forms of dental decay can quickly spread due to the living tissues inside the mouth. If an infection enters the blood flow, it can cause significant damage. If the infection reaches the inner structure of the tooth, it can cut off the nerves and blood vessels from the continuous blood supply, thus killing the tooth. Once this occurs, there is no treatment that can be done to save the tooth or to restore life to it. It will either require root canal therapy or extraction.
Trauma and injury can also cause a tooth to die, and this is typically a much more immediate occurrence. If a tooth is knocked out of the mouth or has received blunt force trauma that has severed the roots of the tooth, it will immediately lose its blood supply. Any injury to the teeth or mouth should be evaluated by a dentist as quickly as possible for any hope of saving a tooth.
At Siena Dental we are here to help you achieve and maintain a healthy smile that will last for a lifetime. With regular dental cleanings and exams combined with proactive oral health habits at home, your teeth can be spared from serious complications. Dental emergencies do occur, and if you have had a tooth die due to injury or trauma, we will help you restore the health of your mouth. Siena Dental wants to provide the highest standard in oral health to you. Please call us today to schedule an appointment.
Posted on behalf of Dr. Dave Mahon, Siena Dental
Follow Us on Google+
Siena Dental
10075 S Eastern Ave, Suite 107
Henderson, NV 89052
(702) 567-0000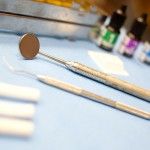 Cavity prevention is entirely up to you. Before you take offense at that, let us take the time to learn about cavities. First of all, cavities are the most prevalent dental issue in the entire world – so if you have had a cavity, you are not alone! Secondly, cavities can cause great harm inside your mouth, so preventing them is key. Lastly, understanding cavity prevention is the best way to keep your mouth health and to prevent cavities from forming.
Plaque is the cause of cavities. If you have ever run your tongue over your teeth late in the day and felt a sticky film on your teeth, then you have had plaque in your mouth. In fact, everyone develops plaque in the mouth on a daily basis. Plaque is made up of millions of bacteria that thrive off of the sugars that are found in the foods and beverages that you consume. As these bacteria congregate to break down these left behind sugars, they begin to produce acid. While this acid is good for breaking down the sugars, it is extremely destructive to your teeth. This acid is what begins to demineralize the tooth enamel, eating its way through your tooth until a hole (or cavity) has been formed. Once a cavity is formed, there is no way for the tooth to repair itself. Intervention from your dentist is essential in order to treat the cavity, fill it, and keep it from spreading to the rest of your tooth.
Daily brushing AND flossing are not options! Brushing your teeth helps to loosen the plaque from the outer surfaces of your teeth so that they are more easily brushed away. However, it is not brushing that is the most beneficial to your mouth – it is flossing! Floss is the only tool designed to reach and clean the tight spaces between your teeth to remove plaque that is trapped there on a daily basis. In fact, if you had to choose between brushing and flossing your teeth, your dentist would recommend that you choose flossing. However, we definitely suggest keeping up with both oral habits! Both brushing and flossing help fight against the continuous assault that plaque puts on your teeth day in and day out.
Siena Dental is here in Hendersonville, NV, to help you achieve optimal oral health. Cavity prevention is one of the absolute best things you can do for the health of your entire mouth, and we are here to partner with you. Call today to schedule an appointment.  
Posted on behalf of Dr. Dave Mahon, Siena Dental
Follow Us on Google+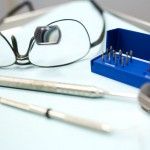 Cavity prevention starts at home. Regular care of the teeth coupled with a healthy diet are essential in warding off decay of your pearly whites. Cavities result from tooth decay that is inflicted by bacteria attacking the enamel of the teeth. Even those who are prone to developing cavities can find hope in knowing that the issue of dental cavities is largely preventable. As Benjamin Franklin once said, "An ounce of prevention is worth a pound of cure."
Bacteria naturally live within every mouth. They are essential for breaking down food particles that are left behind in the teeth after eating. When you eat foods that are high in sugar content and do not clean the teeth shortly after, these bacteria congregate on the teeth and thrive in this sugar-laden environment. As the bacteria feed on the sugars left in the mouth, they produce damaging acids. When these acids combine with the bacteria, they form the sticky film on the teeth known as plaque. Once plaque forms, the acids begin their destructive work creating tiny holes in the tooth enamel. Once these tiny holes are created, acids and bacteria are able to seep inside the teeth and attack the inner structures. At this point, the tooth has formed what is known as a dental cavity, and if it is not treated the decay will cause the tooth to be beyond repair.
But remember, cavity prevention starts at home, and it is something that you can control. Consistency in your oral care goes a long way toward helping your teeth to avoid cavities. This includes brushing the teeth at least twice a day and flossing the teeth at least once a day. It is important that you do not skip either of these important steps. While brushing the teeth helps to remove plaque that forms on the outer surfaces of the teeth, only floss can reach the tight spaces between the teeth and remove plaque that is hidden there. It is also recommended that you brush your teeth following a meal. However, if this is not doable for you, simply rinsing the mouth with water and spitting out the water can help to rid the mouth of food particles and prevent excess bacteria from invading the mouth. It is also important to avoid frequent snacking and drinks other than water to prevent your teeth from constant assault from bacteria and acids.
At Siena Dental, we are committed to cavity prevention. We are here to educate patients on proper oral health care so that they can take the necessary steps to promote healthy teeth. Contact our dental practice today to schedule an appointment.
Posted on behalf of Dr. Dave Mahon, Siena Dental
Follow Us on Google+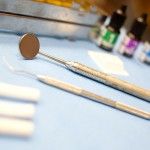 Dental cleanings and checkups are important elements of proper oral health. Parents are responsible for their children's health care from a very young age, but most parents are shocked to learn that children should visit the dentist for their first dental appointments by the time their children reach their first birthday. It is not surprising that most parents do not think of taking their 12-month olds to the dentist seeing that they rarely have more than 2 to 4 teeth! However, the American Dental Association and the American Academy of Pediatrics both recommend that all children visit the dentist at a very young age.
Here's why:
Early exposure alleviates dental anxieties. When children are brought into the dentist's office from a very young age, they understand that going to the dentist is just a normal part of life. Children that grow up visiting the dentist twice a year are comfortable with the dentist's office, cleanings, and checkups. This is the number one reason that it is recommended that children be taken to the dentist by their first birthday. Children who are not brought into the dentist's office until they are 5 or 6 years of age are much more likely to have negative emotions about a dental visit. By proactively working to make children comfortable with the dentist, they are set up for a lifetime of positive dental experiences.
Educate parents for a child's proper oral health. All parents are responsible for taking care of their children's teeth until they are old enough to do so on their own. This begins at a very young age when babies begin to develop their first teeth. It is important for parents to begin brushing these baby teeth twice a day in order to keep them as clean as possible. It is also important for parents to understand the connection between diet and their children's teeth. Juice, sweet tea, and soda have no place in a young child's diet due to their high sugar content. Carefully selecting foods and beverages that are healthy choices are very important to the development of strong and healthy teeth.
Break bad habits early. It is important for parents and dentists to intervene when it comes to habits such as thumb sucking, sucking on fingers, pacifiers, and using a bottle or the breast to fall asleep. All of these habits are completely natural for very young children, but they can cause a great deal of damage to the teeth if they are allowed to continue past 12 months. Dentists and parents can work together to find successful ways to break children from these habits in order to successfully promote oral health.
At Siena Dental we are proud to treat patients of all ages with exceptional dental care. We welcome the youngest patients into our practice, and we encourage you to call today to schedule an appointment for your child. Good oral health begins from the very start!
Posted on behalf of Dr. Dave Mahon, Siena Dental
Follow Us on Google+
Teeth have different functions that they provide to all of us. They allow us to speak properly, they give us a distinctive smile, and they also allow us the ability to eat and chew foods. The front teeth are used for cutting foods with their sharp, thin edges. The canines (aka "eye teeth") are used for holding or grasping foods. These stated teeth also promote the correct articulation and pronunciation in proper speech. The back teeth consist of the premolars and molars, allowing us to chew and crush foods so that they are easy to swallow and digest. These back teeth are rough, jagged, and made up of many grooves and pits on their top surfaces. While this design is necessary for eating, it contributes to the difficulty in keeping them clean.
As food is chewed and broken down by the premolars and molars, food particles often become trapped in the deep ridges. Natural acids occur in the mouth any time we eat or drink anything other than water. While these acids occur naturally and are beneficial to the mouth, they can also cause severe damage. Food particles that are trapped in the back teeth attract a large amount of acids and bacteria. The acids and bacteria are there to help break down the food, however, because they congregate in such large quantities, they often end up destroying the teeth during the process of breaking down food particles.
(more…)